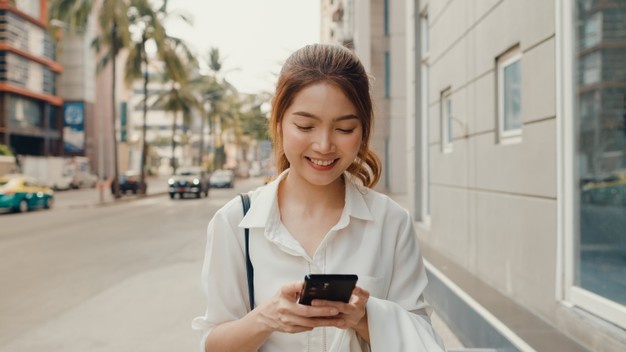 With the increased usage of smartphones globally, mobile apps have become a prevailing trend among all businesses. The positive outcome of smartphones has eased out the daily life of humans in countless ways. Surveys and statistics on smartphone usage have revealed surprising data about it. According to the facts, on average, a person spends around 4-5 hours on the phone. It generates a massive opportunity for businesses to seek customers' attention via mobile apps. In fact, in very little time, mobile applications remarkably scaled up their businesses who adopted them in their system.
Why are mobile apps essential for businesses?
Since smartphones have become an essential device for everyday life, mobile applications have earned access by all users. Cooking, Shopping, Health, Communication, Work, Education, Appointments, Social media, Transactions, Banking, Bookings, Travel, Entertainment, etc., you name it, the whole lot is reachable through mobile app. It has made life easier and therefore has become a bare necessity for the significant daily grind.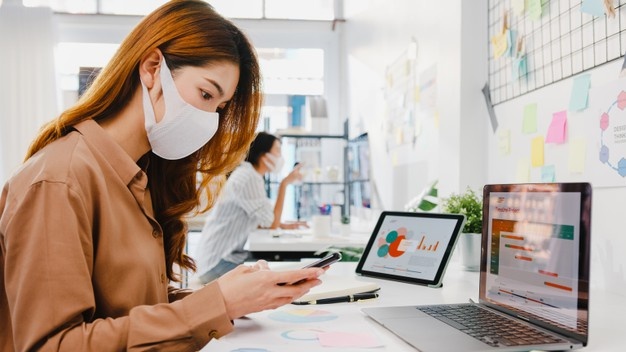 After taking a glimpse of areas covered by mobile applications, can you imagine life without them? Certainly not.
This importance of mobile applications divulges the immense potential to scale up a business multifold if implemented thoughtfully. Let us have a look at how mobile applications can be a swizzle stick for expanding the business.
How mobile applications can increase the business?
Google Play and the App Store have millions of Apps on almost every presumed niche. Customers get a wide array of applications to choose from according to their needs and requirements. A true businessman catches every prospect of reaching customers for business growth. So, let's check out how it opens the door for more customers and scaled-up business.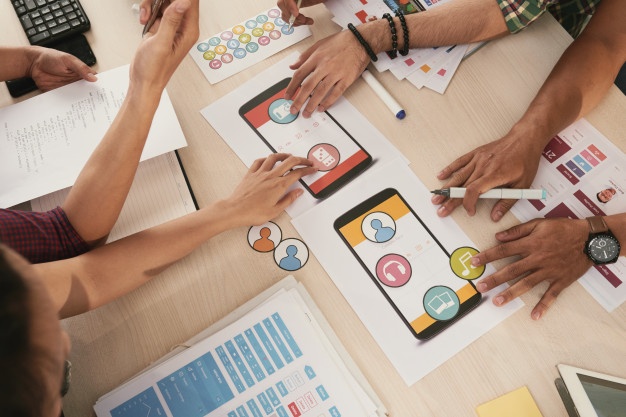 Captivating apps with user-oriented features tempt customers towards your business. An increased number of application consumers helps businesses in getting more new customers. It, therefore, helps in generating more sales and boosts business growth.
Specifically, it helps e-commerce websites in generating new sales by introducing mobile apps. Understanding the need of customers and then adopting a new platform is always a better idea for business growth.
The Touch of Modern e-commerce company is one of the best examples of generating new sales and business growth through the mobile app.
24 * 7 Visibility To The Client
The transformation of phones from a communication device to the smartphone has changed the complete perspective of users. They spend more time on phones and rely on them for most day-to-day tasks. This change from desktop to mobile phones is advantageous for businesses to show their visibility incessantly.
Now and then, users check the mobile for various reasons. Round-the-clock visibility of your app allows them to use it anytime and from anywhere. Promotional news, deals, and notifications from businesses keep them connected with you.
Scaled Down Operational Cost
Mobile Apps specifically designed to deal with business operations are another way of scaling up your business. Keeping an online record of regular business operations like inventories, business reports, timesheets, order details, etc., reduces the operational cost up to a great extent.
This reduced operational cost through tailored business apps indirectly scales up your business by saving a good amount. Consequently, it boosts your business.
Mobile apps let you know about the customer insight that further helps strategize business aiming to allure maximum users. The liking and geographical location of users act as the catalyst for business marketing. Push notifications and integration with social media sites make it easy to promote new products and deal with potential customers.
Grab the attention of customers effortlessly through the brand value and awareness of your business. Well-built, customer-oriented apps are indeed picked and recommended by the users. Usage of appealing features, logos, texts, videos, images, etc., in the app, gives instant recognition to businesses.
Mobile apps offer a platform to develop on-demand services. You do not require to launch a completely new business for brand new products or services. Developing apps give your business the new desired marketplace cost-effectively. It hence opens new business opportunities at a significantly low cost.
Customer Involvement and Retention
Keeping the customer engaged raises the sale exceptionally because of their 24 * 7 access to the app. Therefore, businesses plan various ways of involving more and more customers with their promotional gigs.
Moreover, interactive app interfaces give a better experience and keep the customer plugged in with the app. It promotes customer retention and undeniably scales up the business.
Apart from the other rewards of mobile apps, businesses generate decent revenue through the mobile app store.
With every download of your app, you earn money. The more additional features you offer in the paid version, the more lucrative it becomes for the company. Further, including Ads in the app makes more income for the business.
The Bottom Line
After seeing the numerous benefits of mobile apps for your business, it is evident that including them in your business plans will proffer growth. The sooner we realize the efficacy, the quicker we excel in business. It unlocks success in all respects. Enhanced sales, Reduced operational cost, Global reach, Customer retention, Brand recognition, Marketing platform, and Revenue generation. What else does a business need to grow?
Contact the best mobile app company now and mark your phenomenal presence in the business world.
Good Luck!