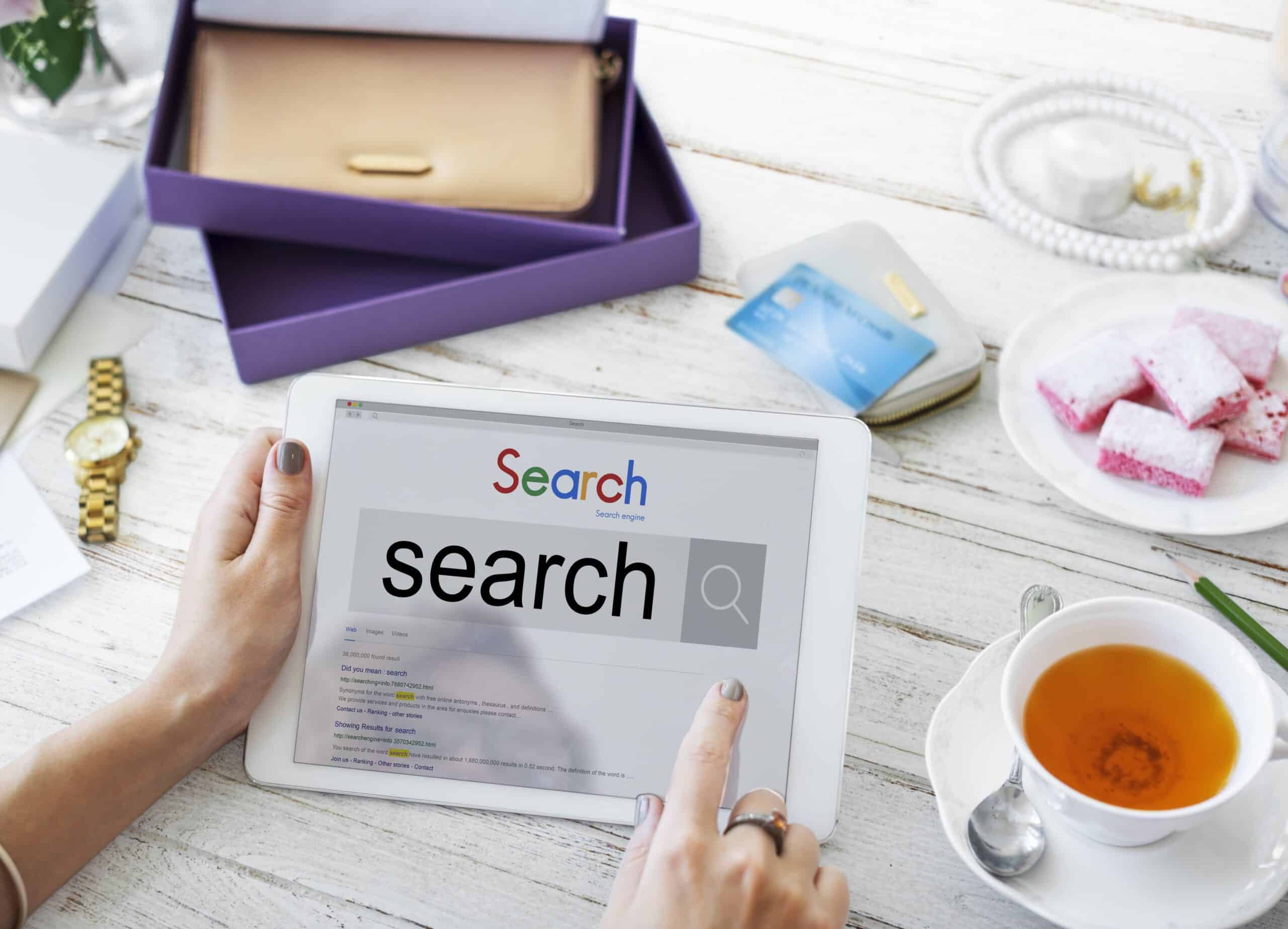 Know the Why's and How's of Search Engine Optimization and Tips to Optimize your Website!
A higher ranking of your business website in organic search engine results boosts your brand visibility. Ranking well in search engines helps potential customers find and choose your products and services.
SEO optimization techniques make your website more visible, bringing more customers and opportunities to your business growth.
Let's dive into the details of SEO, a very crucial factor for your online visibility. But before that, why not check out whether your website is optimized or not?
Google Analytics – Check The Website Optimization!
Google Analytics, a free web analytic service by Google, lets you trail the website traffic. It not just allows tracking the number of visitors but goes beyond the numbers to let you know what visitors think about your website. It lets collect data, analysis, monitor, report, and integration with other applications. Google Analytics gives visitors insight by letting you know the actual keywords they searched for.
So, here comes the question, What is Search Engine Optimization?
Definition of SEO
Search Engine Optimization is a process involving tools and techniques to get your website/web pages to rank higher in search engines. It improves the quality and quantity of website traffic. The process incorporates many vital tactics like web-pages editing, meta-tags optimization, use of the right keywords, and an editorial publishing calendar to optimize the website exposure.
How SEO Works?
Popular search engines like Google, Yahoo, and Bing use a few criteria to rank the website higher in organic search. The top factors for superior search ranking are mobile-friendliness, high quality/relevant content, use of appropriate keywords, browser compatibility, and more.
SEO helps businesses build credibility and faith with audiences and lead to long-run growth. The higher you rank in search, the better you get clicks and traffic to your website. The cost-effective tool SEO improves user experience and assists your business growth.
Well, After knowing the Why's and How's, Let's check out the Tips To Optimize Your Website.
Tips And Tricks To Grow With Search Engine Optimization
SEO plays a prominent role in business growth. Accelerated online visibility is a result of the right SEO techniques, which further let your business thrive. Here are a few influential SEO hacks that lead to exponential business growth.
Do Research on Keywords for Successful SEO
Grow Website Through Content Marketing  
Valuable website content in the forms of blogs, images, videos, or promotional ads, makes an impact on users. Creating quality content that helps users, keeps them engaged, and brings them back to your website. The key here is to make content that carries the right keywords and is valuable for potential customers.
Site Structure is a Vital Aspect of SEO
The structure of your site tells everything about your business. It lets search engines know what your business is about and which pages of your site are most important. A good site structure thus leads to a higher search ranking.
The Practice of Optimizing Web Pages/Website – On-page and Off-page Optimization 
On-page SEO Activities  
Optimizing web pages for improved visibility in search results boost the ranking. It involves various areas like Optimizing Title, Meta descriptions, and URL. It also includes tactics like formatting content, internal linking, external linking, mobile-friendliness, and balanced use of keywords.
Off-page SEO Activities 
Off-page or off-site optimization involves actions outside of the website, contributing to the top ranking in search engines. Here are a few ways of achieving off-page SEO Optimization.
Create Sharable Content 
Creating shareable content is an excellent way to get organic backlinks to your website. Add well-researched, fresh and updated content to your website to gain popularity in content search results.
Be a Guest Author
Write well-measured, quality-rich blogs for guest blogging sites. Adding good links to the blog brings your website to top rankings.
Involve Social Media 
More and more likes and shares give direct popularity. Engaging audiences on social media through beneficial information, blogs, and comments affect the site ranking in search results.
Use Social Bookmarking Sites  
Social bookmarking sites like Digg, Slashdot, Reddit are the best platforms to promote websites. Explore and submit the relevant articles to these bookmarking sites. It is an effective way of bringing more traffic to your website.
Add Social Media Sharing Feature 
Social media is the best place for off-page SEO optimization. Adding buttons for instant share on social media improves rank in online search results with every social media share.
 What to Conclude!?
SEO, a vital web optimizing tool, boosts organic traffic to websites by improving online visibility. The increased visibility brings potential users to your website who may turn into valuable customers.
Employ the best-proven techniques of Search Engine Optimization and get a well-optimized website.