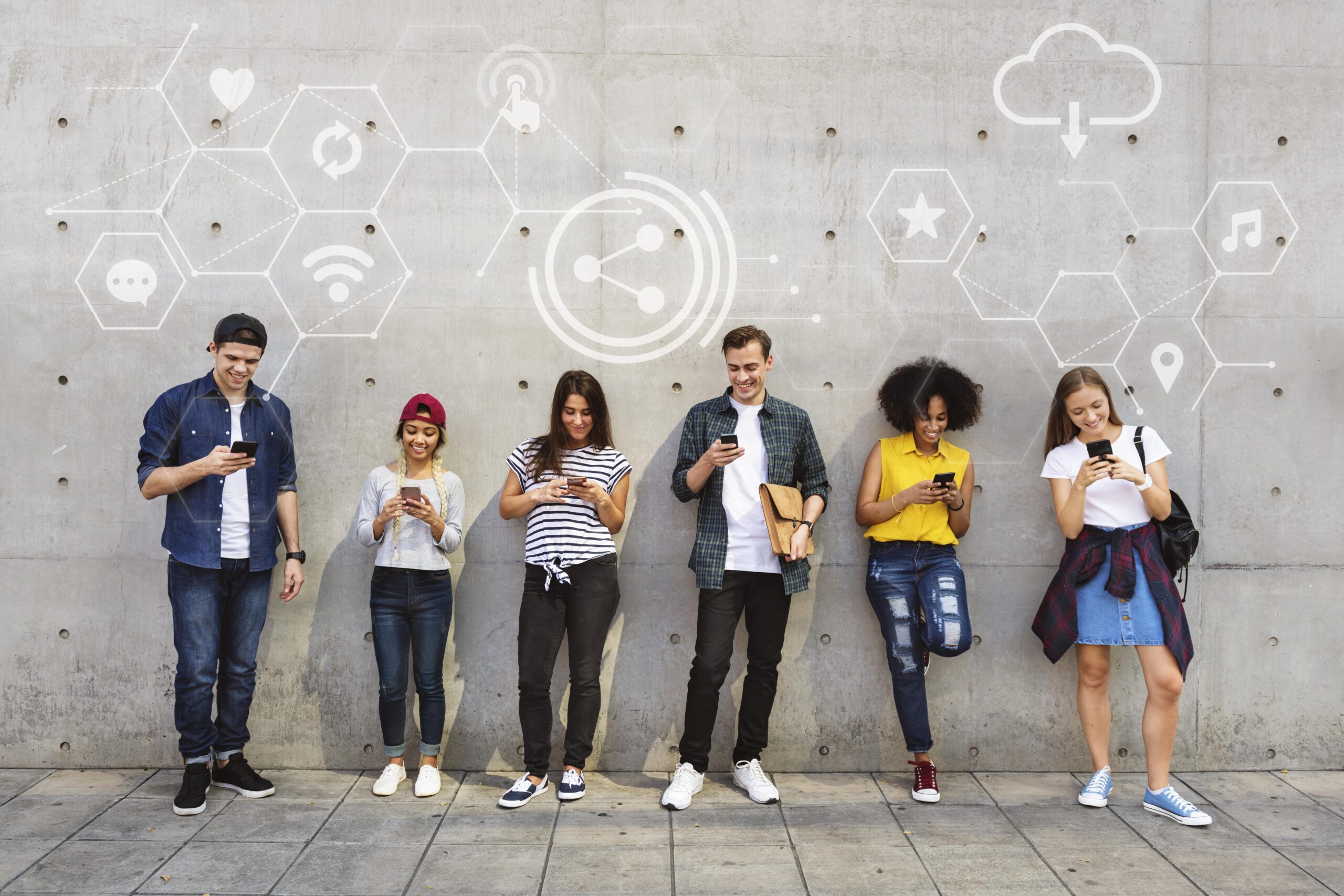 Know how social media audit keep you focused on social network marketing to achieve your business goals and much more.
The term audit is not confined to accounts and finance but applies to every segment looking for good quality performance. So do not panic with the term as it assists in scaling up your social media presence.
Before digging into social media audits, let's glance at the specification for the social media handling of a business. Build the website, set up social media accounts, and run ads on social platforms. It's so uncomplicated, Right? But even after following the checklist, surprisingly, sometimes, results are not as per expectations. And it implies the need to add social media audits to the roster.
So, What is Auditing?
Evaluate Your Social Media Performance
In general terms, an audit is a process of evaluation and ascertaining something based on the set standards.
Social media auditing is a process that helps you assess the performance of your digital marketing activities. The performance report lets you plan marketing strategies for corrective actions to augment the presentation.
Social media auditing gives accumulated evidence of every aspect of digital presence to quantify the fulfillment of set criteria.
Inspection of all applied strategies and their outcomes allows you to fill gaps and build a more effective social media presence.
What is the importance of Digital Audit?
Social Media Audit – a Real Profitable Tool
Before checking on the benefits, let's see what we get to know through a social media audit.
A social media audit is equally critical as any other audit. The digital audit gives comprehensive information of your marketing activities and their impact like engagement, likes, shares, impressions, etc.
You get a clear picture of:
What gives you maximum benefit, and what is mere waste.
Which accounts are inactive or nonfunctional and need a shutdown or renewal.
The use of proper channels and pseudo accounts are not driving business away from you.
How to grow your business using new opportunities?
These pieces of information help plan and strategize winning digital marketing tactics. It gives you insight into reasons for businesses not generating revenue, even after putting so much effort. Let's know about a few significant advantages of social media audits.
Scale-up Conversion – Place Effectively Call-to-Action Button
CTA buttons near eminent areas and keywords drive more consumers to the website. The audit helps recognize immensely impactful positions for the best outcomes.
Businesses get a boost in lead conversion with the effectively placed call-to-action buttons.
Reach Consumers – Make an Impact With the Right Content 
Social media marketing is all about delivering the right content to the right consumer at the right time.
The audit helps identify which content is effective in alluring customers. It further allows you to strategize better content marketing procedures.
Measure The Performance – Check ROI
Measuring the marketing metrics gives the actual picture of the effectiveness of your marketing efforts.
ROI measure lets you know the business performance on various social media and what is working well. It helps in potential planning and tactics centered on the audit reports.
Safeguard the Business Reputation on Social Media 
Social media marketing shares all minute details of your business. With an audit, you can know if any confidential information is shared online that may affect the business unfavorably.
Unleash New Opportunities to Grow 
Social media audit allows knowing trends that helped you grow up and strategies that your competitors are following to rise.
An audit also benefits by picking the loopholes in strategies that stop us from thriving. Thus, overall an inspection lets find new areas and opportunities to grow the business.
Know the Necessary Cost-Cutting Areas
Performing an audit identifies areas less productive for the business. Social media Ads and accounts that are not lucrative consume both time and money.
Knowing such details help in refreshing accounts and using precious time and money at the right place.
Identify and Evaluate Traffic Origin – Target the Most Productive One
The audit report showcases the origin of traffic, where one can easily calculate the number of visitors from different channels.  
It helps detect lucrative or futile malicious traffic. Removing the sources of these unproductive traffics gives you more time and space to focus on the profitable ones.
Identify Vulnerabilities – Be Unique, Be Ahead of the Game 
Knowing weaknesses lets you work on the areas stopping you from winning. The audit tells your weak zones and also assists by guiding what is good for you.
Marketing trends and result-oriented strategies identified by social media auditing keep you ahead of the game, leaving behind your competitors. It offers an opportunity to establish your business as unique and successful.
As we now know the importance of social media auditing, the question that comes to mind is how to conduct the audit.
How to Perform the Social Media Audit?  
Knowing the advantages of social media auditing is not enough, performing it correctly and effectively is also essential.
Check out different types of digital auditing and the process.
Website Auditing – Analyze the performance of the website platform in terms of traffic, leads, and search engine rankings. These criteria give a strong report of your website implementation.
Responsive Website – As most people access websites through mobile, responsiveness is a crucial factor to check.
Technical Audit – Technicalities like load speed, site structure, broken links, errors, etc., need close attention. An audit allows you to pick these technical issues on time. 
Positions of CTA Buttons– As discussed, the proper placement of Call-to-action buttons plays a significant role in traffic diversion and lead conversion. 
Quality Content– lack of content or irrelevant information on the website reduces the interest of consumers. The relevant and quality-rich matter with time to time updates is what users appreciate the most.   
Avoid Copying Content – Repeat or duplicate content lowers the search engine ranking and affects your online presence. The audit identifies identical content and helps you improve google ranking.
Security Check– As a website contains many sensitive and confidential information of users, ensure its security from cyberattacks. 
Ad Account Auditing  
Auditing ad accounts make you aware of its benefits and shortcomings. You can make a better decision after comparing the cost and outcomes.
A few crucial points to take care of in the Ad account audit are – the landing page, account budget, the bid amount, etc.
Social Media Auditing 
Social media auditing takes a deeper look into your social media presence and its impact on the audience.
It includes pointers like your blogs, user engagement rate, infographic, personal branding, social media posts,  fan count, etc. Assessing these areas support you in making effective social media marketing plans and strategies.
Which is Better – Conducting Social Media Audit Yourself or Hiring An Agency For it?
The process of auditing requires several tools and expert analysis. Though business owners can collect the data and assess, field experts give a detailed review. The seasoned social media auditing agencies compare stats and let you know the meaning of the data. It further helps a business in planning effective social media marketing strategies.
This investment may seem worthless initially but enormously beneficial in the long run. It saves time and lets you win social media marketing with their expert advice.
Final Thoughts – Let's Secure The Social Media Marketing of Your Business
To be productive and progressive, time-to-time assessing and evaluating your social media presence is essential. Audits let you check the loopholes in digital marketing plans and overcome their adverse effects. Periodic audits keep you aware of the shortcomings. Expert advice from skilled agencies can scale up the business multiple times, keeping you ahead in the competition.