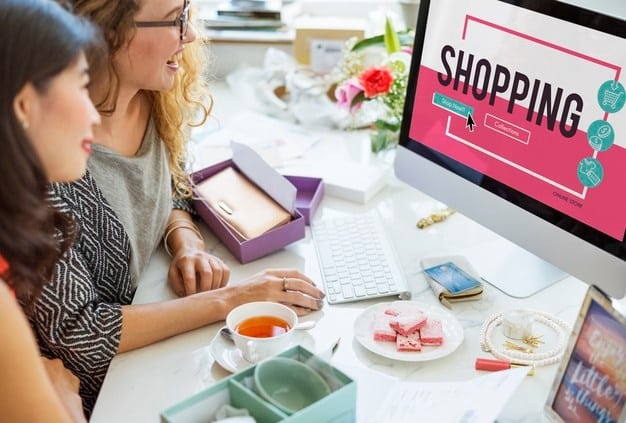 eCommerce Marketing plays a vital role in driving the attention and awareness of customers towards your business. Marketing trends in eCommerce keep on changing with time. And a flourishing business would not like to miss out on these trends. Keeping yourself updated with the prevailing tendencies is thus crucial. Don't know the upcoming market trends? Worry not! Here we are with the latest eCommerce Marketing Strategy for 2022.
eCommerce Marketing Strategies for 2022
The ever-growing popularity of the online market has led to the digitalization of businesses. Let's check the effective eCommerce Marketing Strategies for 2022 to implement in your online business.
Research and Narrow Down Your Target Marketplace for Messaging!
Carry out research, know more about the target audience. Check what kind of content the audience admires? Observe what are their needs, following their age and demographics. Write things that directly hit them with their desires.
The more you narrow down your research, the better you can serve the needs. This exclusively direct connection creates a life-long bond between business and customers.
The upshot is that tightening the marketing messaging strike the right audience in compelling, powerful ways.
Educate Customers and Build Relationship with Valuable Content!
Creating relevant and valuable content for target customers is a potential eCommerce marketing strategy for 2022. Customers are the most influential entity for a business. Writing helpful content that imparts knowledge to customers is always a good marketing approach.
Customers prefer to read valuable write-ups that assist them in knowing your product better and solving the related issues. Customers spread the word about well-researched, thoughtful content through maximum shares among family and friends.
Content marketing is not limited to write-ups only, instead, it could be a video post also. Quality, educational videos give a quick and direct message about your product.
The more you educate the customer, the better you build a relationship with them. It generates more traffic, affects brand visibility, and produces sales, influencing business favorably.
The key point is that creating significantly valuable content makes an immediate positive impact on the customer. 
Don't Ignore the Impact of Share and Likes!
People across the world, spend a considerable amount of time, on social media channels. Ignoring this fact in 2022 is thus, a big no-no for eCommerce Marketing.
Online presence is very essential for a business to fascinate the traffic. Keep in mind that people spend one hour daily, on average, exclusively on social media. Encashing that one hour productively with the right marketing strategy helps businesses tremendously.
Target a group of potential customers on social media like Facebook, Instagram, Twitter through valuable posts, videos, and advertisements.
Social media is apt for making content viral as people share valuable content in the related groups. It also helps gain trust on social media as posts are tested and shared by users only.
The conclusion is that businesses should not ignore the power of social media and the impact it makes on growth. 
Create a Personalized Connection Through E-Mail Marketing!
Understand customers' needs, read their behavior, and use e-mails prolifically to create a personalized connection with them. Yes, you read it right. Automated e-mail responses to customers based on their actions is an eCommerce Marketing Strategy for 2022.
Where a large group of the world's population uses e-mails for digital access and business communication, e-mails are an ideal medium to approach global audiences.
Personalized e-mails are a powerful way of giving an out-of-the-ordinary feel to customers. Individualized messages connect them with the brand and promote retention. Several opportunities like product follow-up, trouble to place orders, after-sales queries, offering discounts, and so on, can be utilized for automated e-mail marketing.
The final word is that automated e-mails are the best way to stay connected with customers pre and post-purchase. 
Make an Influence – Use the Innovation of Digital Creators!
The world is full of creativity and creators. How can we ignore the innovation of exquisitely talented influencers? An influencer campaign is an effective way of yielding results for eCommerce brands.
The best part of influencers' campaigns is that they tell excellently woven stories to the right audience in a mesmerizing way. If strategized well, they prove to be a splendid means of eCommerce marketing.
Picking the right influencer who is already talking about similar products is a necessary step. However, dealing with influencers needs professionalism and an ethical attitude.
The insight is to use the creativity of contributors for eCommerce Marketing in a specialized manner to stay ahead in 2022. 
Open Business Opportunities With an Effective Landing Page!
Let the visitor land on your landing page to create an opportunity for sale conversion. Indeed, they are an effective means of generating leads by directing customers to a page to know more about your product and services.
Build an impactful landing page full of all the necessary information and encourage them to take action. It certainly saves time and urges for immediate proceedings through your compelling product images and call-to-action.
The key point is that create an attractive, resourceful page with highlighted pointers about your business, which are beneficial for customers. 
Analyze Your Marketing Efforts!
The best part about eCommerce Marketing compared to traditional ones is that you can analyze the analytics. Most of the businesses will agree with that, isn't it!.
Evaluate the results of your marketing campaigns and make better business assessments. Observe the behavior of the user, like, time spent on the pages, most engaging pages, conversion rates, etc. Strategize the product and page marketing based on real-time analytical observations.
The core tactic is to tailor the eCommerce Marketing efforts based on the analytical outcomes.
Search Engine Optimization is Here to Stay!
SEO or Search Engine Optimization appeared as an eloquent eCommerce marketing tool in the past few years and will stay as a vital component in upcoming years.
SEO uses various methods to scale up the traffic of the website. Using all these SEO methods tactically increases visitors on the respective site leading to sale conversions.
Follow SEO practices to optimize your site, increase ranking, and drive more traffic. 
Bottom Line
Don't think like a salesperson, rather be a good business person. Research the latest strategies, analyze the marketing trends, adopt the newest technology. Time spent on the correct groundwork always helps predict the right eCommerce Marketing trends that absolutely support a thriving business.